Our goal is to amass a vast index of useful business & education opportunities and general benefits available to our Sister Soldiers and their families.
EMERGENCY:
National Suicide Prevention Lifeline: 1-800-273-TALK (8255) or Live Chat.
Veterans Crisis Line: 1-800-273-8255 and Press 1 or Confidential Live Chat.
Veterans Alternative has opened a new Tampa location!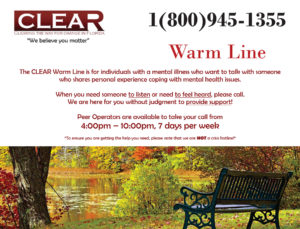 The CLEAR Warm Line is for individuals with a mental illness who want to talk with someone who shares personal experience coping with mental health issues.  When you need someone to listen or need to feel heard, please call.  We are here for you without judgment to provide support! Peer Operators are available to take your call from 4:00pm – 10:00pm, 7 days per week 1(800)945-1355
MORE RESOURCES

What is a VA Home Loan?
Mortgage Assistance Programs or Veterans
Veteran Moving Services Savings Program
At-Home Services to Assist Senior Veterans
Affordable Mental Health Options for Veterans and their Families
Military and Veterans Mental Health Issues
Counseling, Crisis Help, & Suicide Prevention for the Military Community
Costs & Co-Payments for Veterans' Health Care
FL Veterans Employment Program Staff Directory
Best Money Making Apps for Military Spouses
A Guide to Active Duty Storage

Resources for Student Veterans During COVID-19
SNAP Benefits
VA Housing Grants for Disabled Veterans
Current VA Loan Rates Available Locally
Top 60 Veteran & Military-Friendly Employers
College Resources for Veterans and Their Families
Top 10 Work from Home Jobs for Military Spouses & Veterans with Disability
Five Ways to Cope with PTSD
Trusted Military and Veteran Service Organizations
Highly-Rated Nonprofits Dedicated to Veterans and Military Service Members